What is environmental facility?
Since 19th century, with the increase in population and social industrialization, the natural resources in the world began depletion, and today smart and careful use of these resources will prevent complete destruction of forests, plains and the entire eco-system. With this, we are committed to supply the best pollution preventive facilities to preserve the rapidly changing global environment.
Principles of Dust Collection
This equipment filters exhaust gas containing dust through a stack of filters to collect dust in filters.
Stable continuous operation is possible to provide high dust collection efficiency. Also, by adjusting the filtering rate, it can process a large amount of wind. Dirty exhaust gas will go into the housing from the inlet by pressure or suction while clean air is discharged from top through tubes.
Wet scrubber collects dust from harmful gas and chemical substances.Dirty gas is cleaned by droplets, liquid film and bubbles to adhere onto particles and promote mutual cohesion between particles to directly separate them from the gas flow.
This equipment absorbs and adheres various organic gases and odors to remove them. In this facility, gas is absorbed by the powerful absorption from free bonding of atoms on the surface of solid consisting of molecular layers and the chemical bonding between gases. It uses the principle of gas particulate adhering to surface of solid. Using this adhering phenomenon, selective removal of gas, liquid or solid is possible by using a certain absorbent even if the gas, liquid or solid is in extremely low concentration, hence it is widely applicable.
This facility is used to transport without leakage the pollutants collected in various collection devices such as hoods within the worksite.It is used throughout industries to prevent pollution from pollutants.
Environmental Facility (Pollution Prevention Facility)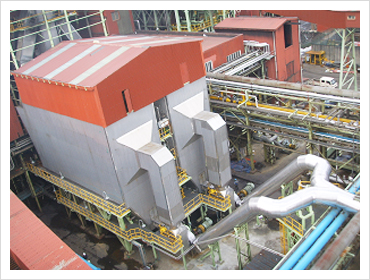 Produced and installed electric dust collector in LS NIKKO copper refinery
Produced and installed bag filter in Hyosung Transformer China Plant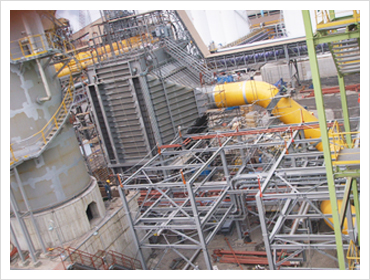 Produced and installed electric dust collector in POSCO/Pohang plant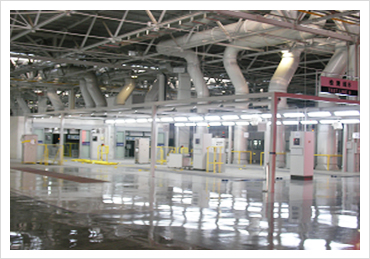 Produced and installed exhaust gas discharge facility in Beijing Hyundai/Design Plant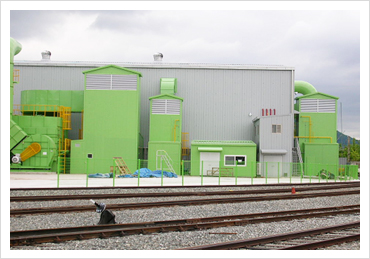 Produced and installed AC tower in Hyundai Rotem (KTX coating plant)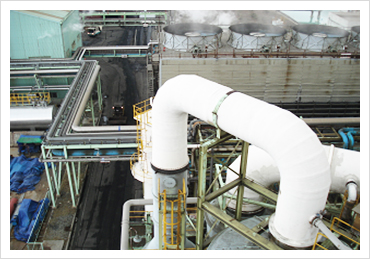 Sulfur duct insulation construction in LS NIKKO copper refinery
Installation of air supply/exhaust facility (flow facility)
Air supply/exhaust facility
(A/C Tower & A.R.P.)
1)A/C TOWER
2)BAG FILTER (dust collection facility)
3)Air supply, exhaust duct
4)GAS BURNER
4)ROLL & ROOF FILTER
5)Air supply, exhaust fan
6)AUTO DAMPER,& FIRE DAMPER
7)Other(GAS TRAIN…)
UTILITY Facility (Water treatment & industrial water management)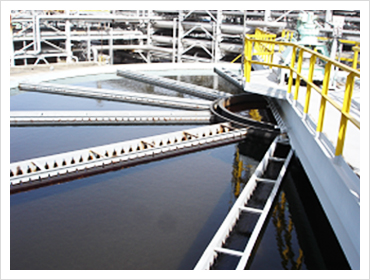 Produced and installed waste water treatment facility for Cosmo Chemical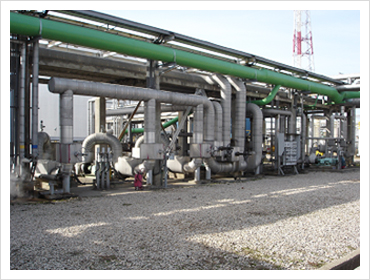 Produced and installed U/TL tubing for Cosmo Chemical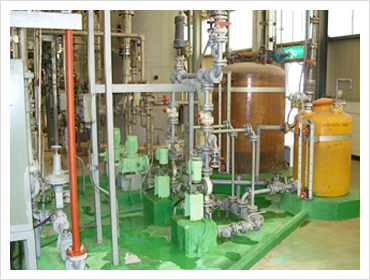 Produced and installed deionization device in Hyundai Motors Ulsan Plant 1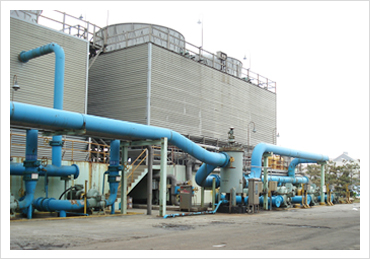 Maintenance of C/TOWER for LS KIKKO copper refinery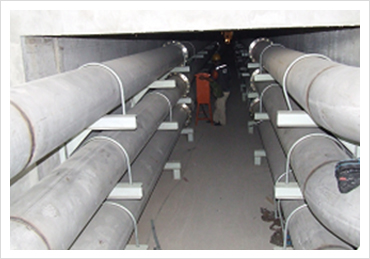 Produced and isntalled C.W.S. circulating tube in Beijing Hyundai/2 Coating Plant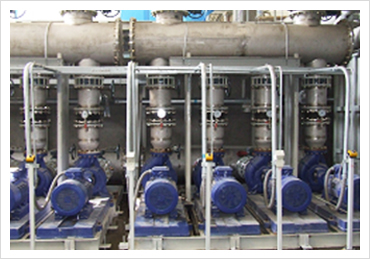 Produced and installed C.W.S. circulating tube in Beijing Hyundai/2 Coating Plant