Electric construction, Automatic control facility
Sunwoo Auto Tech has built uninterruptible system construction as a partner of KEPCO while developing new technologies and new techniques based on our performance and knowhow in power construction for many years. Also, we have built power transmission and distribution systems, extra high voltage distribution panels and automated control panels throughout industries. In line with the informatized era, we are striving to achieve competitiveness by developing technology and introducing modern equipment in electric automated control field.
We are conducting maintenance and new establishment of extra high voltage transmission and distribution lines and substation facilities for governmental institutions like KEPCO as well as private companies.
We are providing total solutions for production management and collection and processing of controlled production information throughout industries such as plant control/monitoring system and logistics automation system.
From extra high voltage of 345kV to PLC control system, we are building and supplying various automated control panels.
Automated control facility flow
Automated control
1) Extra high voltage distribution facility
2) Low votlage automated control facility
3) Central control facility
4) Remote control facility
5) Light control panel
6) Other (Other consumer requirements)
Transmission and distribution facility and automation facility (154kV and others)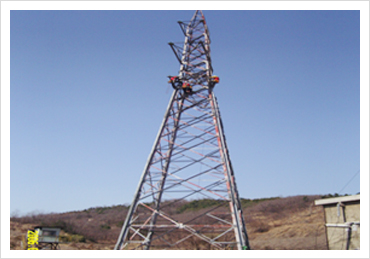 Assembled and installed 154kV transmission power line for KEPCO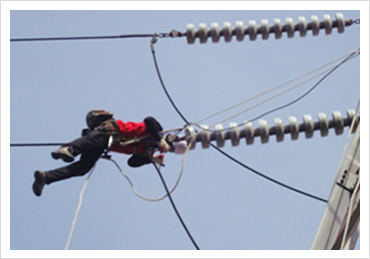 Wiring work of 154 kV transmission line for KEPCO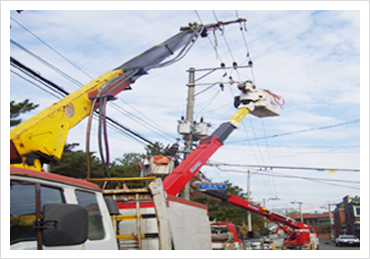 Wiring work of 22.9kV distribution line for KEPCO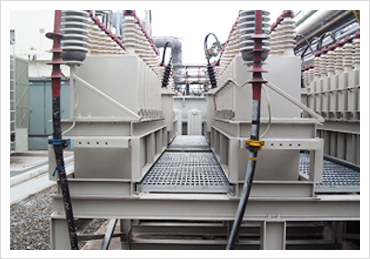 Installed condenser in substation of Hyundai Steel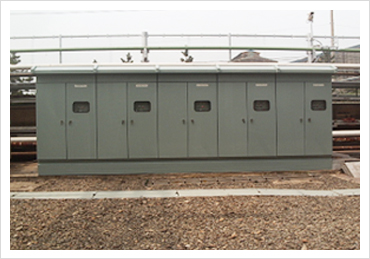 Produced and installed transmission and distribution panel in substation of Hyundai Steel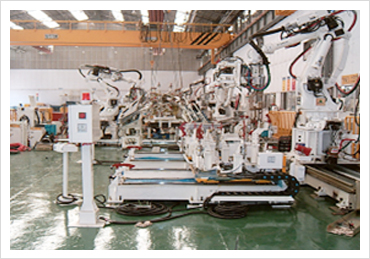 Produced and installed vehicle jig for Hyundai Motors


Electric Control Panel

HV SWGR Panel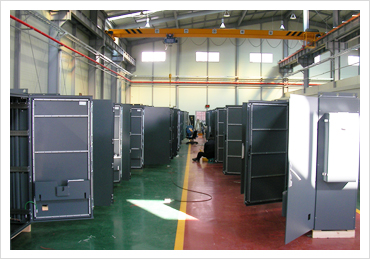 Outlook of control panel manufacturing plant

25.8KV Control Panel

132KV GIS LCC